Parish Day was atmospheric in the social sense and in the music and dancing sense stratospheric.
It was so enjoyable to see the small ones stepping gingerly and the boards reverberating to Jigs, Reels and Hornpipes.
Financially we report a similar outcome to last year.
The Parish is grateful to Celia Tobin and Christine Gosling for their time, and cajoling and persistence and sheer generosity. To numerous donors, helpers and supporters – we are fortunate to have you.
Father Michael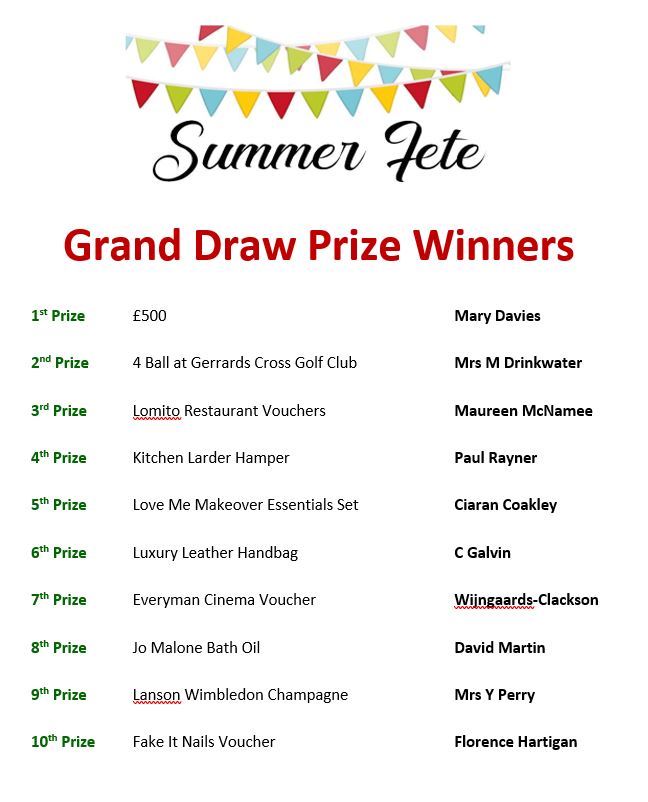 - - - - - - - - - - - - - - - - - 
Parish Day, our annual summer fete, has become one of the highlights of our social calendar. It is held in the Priory grounds and features live music and entertainment, traditional stalls and tombolas, fun and games for children as well as delicious food. The event culminates with the Parish Raffle where the top prize is £500.
It is a great time for people to get together and enjoy each other's company for what is always a fun day out for the whole family. It is also a good opportunity for those new to the area to get to know the various activities available in the parish and to meet the volunteers who organise and run them.
Our parish is very blessed with the support we receive both in help for this event and donations.